Company anniversary in September 2022
Since 18.02.2022, Dr. Donié Geo-Consult GmbH has been certified as an expertise service provider according to DIN EN 16775:2016.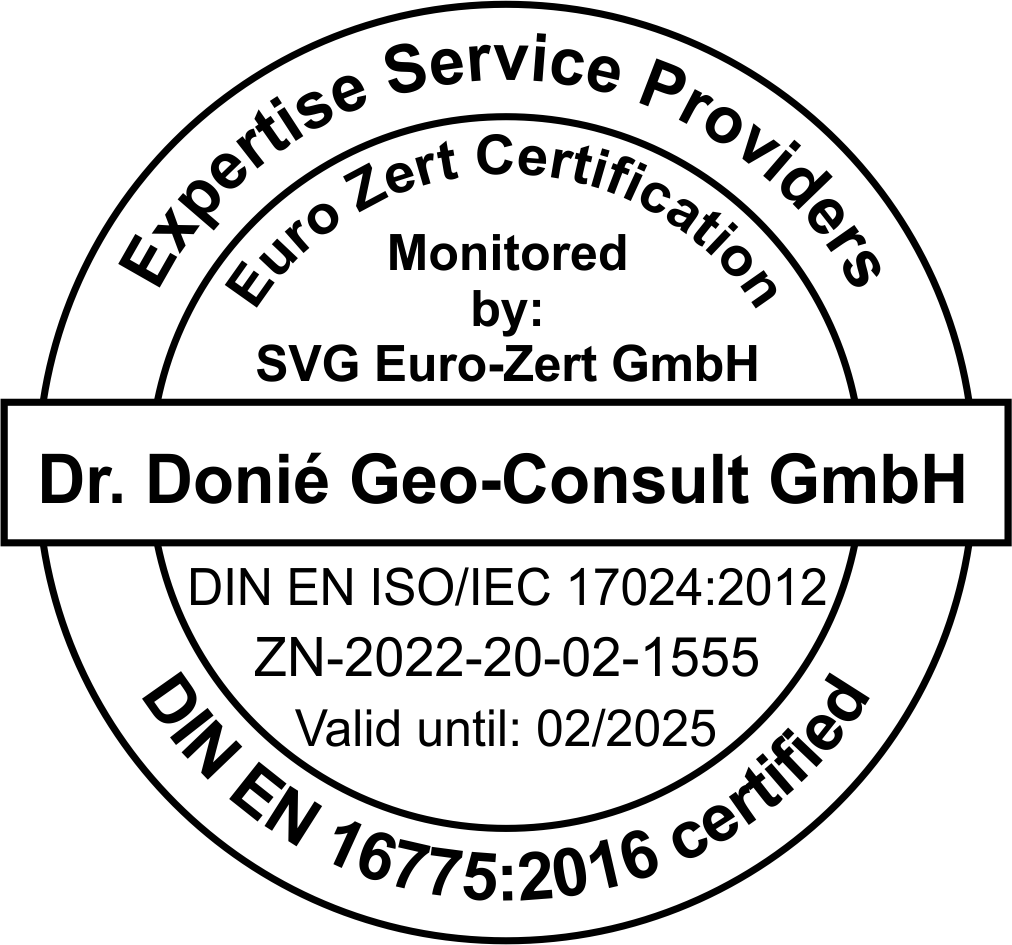 Mr. Dr. rer. nat. Christoph Donié is a personal certified expert according to DIN EN ISO/IEC 17024:2012 for geological and geophysical subsoil investigations in trenchless pipeline construction "HDD – Microtunneling – Direct Pipe" (Euro-Zert) with additional qualifications "Subsoil expertise for trenchless pipeline construction – mass movements – cavities – water flow paths – boundary loose / solid rock (Euro-Zert)".